How a Pair of Educators and a Learning Disability Created The Flood Insurance Guru
*The original version of this blog can be found on The Flood Insurance Guru Blog
This blog has been in the works for almost 39 years. I have sat down to write it many times but honestly could never get through it. I tried to put it into a video and a podcast but starting crying each time.
I always said that one day I would write a book and tell my story. However, good friends and industry thought leaders like Jason Cass of Agency Intelligence have really motivated me to tell this story now.
You may ask why now?
I want you to know the real me and how a pair of educators and a learning disability created The Flood Insurance Guru many years ago. If you are looking for tips on flood insurance then this blog might be a disappointment to you.
However, if you want to learn why we have the passion to help people with flood insurance and flood education across the country then I think this will be the blog for you.
If you want to learn about the adversity we faced in getting here and how we used that adversity to build a national brand in less than 12 months then this blog might be for you.
Enough of that, let's talk about growing up with a learning disability. At the age of 6 I was diagnosed with A.D.D. and A.D.H.D you know these days it seems everybody was diagnosed with this but it was different over 30 years ago.
Anybody that has a learning disability knows that they generally don't fit in that same box as everyone else. This can be frustrating to a kid and many kids act out because of it. Some people say man that kid is a really bad kid i know because they said that about me. However not fitting in that box can cause behavior problems because at the young age of 6 many children just don't know how to communicate.
When I was diagnosed I was in Ms. Zeiglers 1st grade class at Martinez elementary school in Augusta Georgia. I had passed first grade and it was time for me to move on to Mrs. Stencil's 2nd-grade class.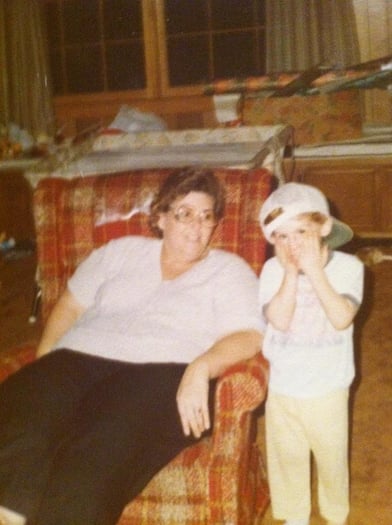 However, the teachers and my parents both could tell I wasn't ready. You see being diagnosed in the middle of the year came with it a lot of adjustments like getting the medications right and learning how to learn or not learn like all the other kids.
My parents had to make a very difficult decision to hold me back knowing I wasn't ready to move on. So I would repeat the 1st grade again in the same class. Mrs. Zeigler was absolutely wonderful in working with me and my parents to get me ready for my next steps. I had anger towards my parents for this for many years. Why would you put a child this punishment? It wasn't until 15 years later that I appreciated what they had done so many years before.
However that school year I would face some of my toughest battles. You don't know what adversity is until you walk down the halls with your first-grade class while the other kids in the hall call you stupid because you were still in the same grade. Facing that every day will put a mental strain on anyone, and make them want to punch a wall.
At this point, my parents realized it was really going to be an uphill battle with me each step of the way. So my mom who was a school teacher before having kids knew I was really going to be a full-time job. So my dad who was a physicist would work full time and my mom would take care of the family.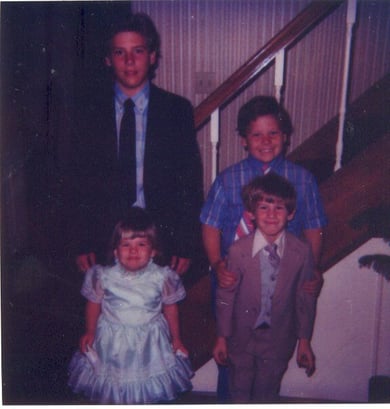 My parents worked very hard to get me the help I needed and the resources we have today weren't available in 1988. I remember as soon as I got done with school it was off to tutoring 2 days a week just to try to keep up and then it was psychiatrist meetings.
By the age of 12, I had seen more than 10 different psychiatrists and I was taking close to 100 mg of Ritalin a day. All the doctors said the same thing your son is just going to live a different life. However, my parents refused to accept this especially my mom.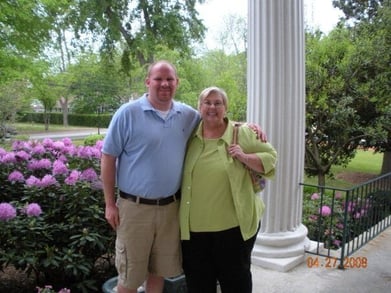 As I mentioned part of this story is about two educators well my mom Beth Greene is that first educator. You see my mom would not accept failure as an option. Both my parents beat into my head every day that I had to work three times as hard as everyone else just to be on the same level. So if it took someone 2 hours to complete a task it might take me 6 hours.
My parents tried to get me into sports and activities and honestly I was not very good, actually I was awful. I remember the highlight of basketball as a kid was scoring one basket a year. When I did that I knew I had accomplished something.
In 1991 my family relocated to Birmingham Alabama I thought great these kids don't know that I am a year behind. This could be a great start, but as I mentioned before one of the downsides of having a learning disability is acting out with frustration and behavior issues.
Kids in the school soon realized that I was different and started to separate me from everyone else. I remember eating lunch by myself all the way through middle school.
Being called stupid because I had to leave my class to go to special classes. Teachers tried to be very accommodating by allowing me not to be timed on test and even take it in another room.
However, classmates just accused me of being so stupid I had to cheat and it wasn't fair. My mom fought for me every step of the way in IEP meetings twice a year with school staff to set up a plan.
I was part of many of these meetings. I remember in the 7th grade that Mrs. Breckenridge said Mrs. Greene I think you need to accept that your child needs to be in a special school. I remember my mom standing up not in anger but with confidence.
She said my son doesn't need a different school he just needs people who want to see him succeed outside the box. She said you wait one day my son is going to change the world and I hope you are all here to see it.
As I entered high school I expected the same result. I didn't have a lot of friends and was always treated differently because of my learning disability. However, this is when that second educator entered my life. I met Kathy Burbage my freshman year of high school while attending Chelsea high school. She was a special skills teacher, what I didn't know is how she would change my life over the next 20 years.
Like my Mom and Dad, Mrs. Burbage would not let me fail. When my parents weren't at school she was there to be my advocate. I remember most of the teachers in high school telling me and my parents that I should consider some kind of trade because college just wasn't for me.
The next fours Kathy Burbage would change my life forever. As I mentioned my Dad was a physicist so math and science was a breeze. However English was not my subject. When I was in the 7th grade I was put into a special needs class. This class included kids in a wheelchair, kids with down syndrome, and kids like myself that had a learning disability. We were pulled from the regular class to stop the kids from falling behind.
I would not receive another true English course in K-12. So spring 2000 was approaching and it was time for me to look at college. While the other teachers kind of laughed under their breathe Mrs. Burbage helped get me ready to take the ACT.
You don't know intimidation until you try to take a college English test when you haven't had English in 6 years. As I mentioned math and science was a breeze. I finally got my test scores back and I had scored a 15. The average person probably scores a 21. A 15 was good enough for conditional college acceptance to Jacksonville State University, also called JSU. You see I just needed them to let me in to show them what I could do.
I enrolled at JSU in the fall of 2000. A 19-year-old kid still trying to figure out his learning disability, hoping to make friends, and now trying to survive living on his own.
My freshman year I really struggled with non-completes. The professors started to question if I should be there. Remember those two educators I told you about?
Well, they helped me enroll in some special need classes at JSU. These classes helped you understand different learning styles. As I mentioned my freshman year was rough and my second year wasn't much better.
I finished my second year of college with a 1.9 GPA and had failed freshman English for the 5th time. I remember coming home and handing my grades to my parents. My dad said if you fail another class you are coming home. I don't blame him if it was me I probably would have pulled the plug sooner. My mom did what mom's do she comforted me and said we will figure it out.
I entered my 3rd year of college I spent most of the summer learning about learning styles. That fall it was onto freshman English one more time. It was pass or go home, I remembered what I learned during the summer. The end of the semester came and my English teacher handed me that grade of a C.
Most people would be disappointed with a C but this was a victory like I had never felt before.
I could finally move on to my major classes which honestly were a breeze for me. I graduated in 2004 with my undergraduate degree in business management. To see the smile on my mom and Kathy Burbage's face was like no other.
I took a year off before deciding to return for my master's degree. Most said masters ha!
You were lucky to finish your undergraduate you will never graduate with a master's degree.
In 2007 I graduated as one of the top students in my class with my master's degree in emergency management with a focus on hazard and flood mitigation.
At the time I was the first person in my family to finish a masters degree. Now that would not last long as everyone else would pass me on the education level.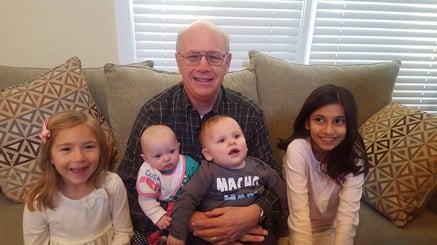 I remember taking a loan out and on graduation day my dad handed me a check for the loan. He said I never wanted you to believe that things in life would be handed to you.
In 2009 I started a career in insurance for Liberty Mutual. I said I will do sales for 6 months then I want to work on a national catastrophe team. Well I started working for Liberty Mutual and I wanted to do something special to give back to those that helped me and help those like my self.
I started a partners in education program in 2009 that focused on staff appreciation, student achievement, and parent involvement.
Now the student achievement part was not designed to recognize that student with an A average but instead maybe that student with a c average that had overcome adversity.
When schools found out about this program and the learning disability I had they reached out to set it up. We started to partner with schools in multiple states.
In 2010 and 2011, I was recognized as the top producing auto insurance sales agent for Liberty Mutual. That was never the goal or plan it just happened.
In late 2011, my mom started to get really sick and passed away in early 2012. The biggest advocate I had was gone, I never got to thank her, and she never got to see me change the world like she promised so many people.
This was a very hard time for me I talked to my mom sometimes 5 times a day and now nothing.
In 2015 I decided to start my own company Community First Agency that continued to focus on those things I had done for the schools for so many years. However, as people started to learn what my master's degree was in they started to call us the Flood Guru.
People had flood questions all over the country that they wanted answered. In 2017 I launched The Flood Insurance Guru which would focus on flood insurance, flood education, and flood mitigation. Our goal was to bring hope to people the same way someone brought hope to me. However, we wanted to do it with flood education when people felt like there was nowhere to turn.
In 2019 we dedicated to 365 flood education in 365 days, 150 flood blogs in 100 days, and 100 flood podcast in 100 days. Our goal was to change the world through flood education and giving people a guide.
We accomplished something that at the time no one else in the industry had done. My mentor Ryan Handley had done 100 videos in 100 days a few years back and I am so appreciative of the lessons I have learned from him. In 2018 nobody knew about us and in 2019 we had a national brand. A national brand was never the goal we just simply wanted to educate and show people the answers to their flood questions.
So that's the story of how a pair of educators and a learning disability created The Flood Insurance Guru. So the next time someone tells you that can't do something, maybe because you aren't smart enough or because you have a learning disability, just remember anything is possible. If all you see is a disability then you will miss all the opportunity.
I can't finish this blog without thanking a few people. My mom and dad for the fight they put in. My mom didn't live to see this story play out but I just see her in heaven saying I told you so to all those people. Honestly, I am not sure what she saw in me.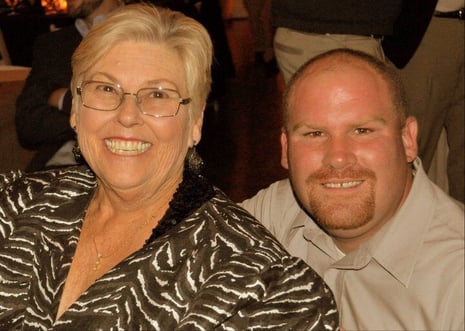 Maybe its a moms heart or intuition but I'm glad she did.
If it wasn't for her I probably would have given up a long time ago.
Kathy Burbage, it's been more than 20 years since you entered my life and I thank God every day that you did because this is your story of you seeing something in people that no one else did. I hope your children see how you have changed the lives of so many people with learning disabilities.
So the next time you think of flood insurance or flood education maybe you will think of our story, maybe you will think there is hope, or maybe think how you could change the lives of someone through education.